Gerard Zappa Wooster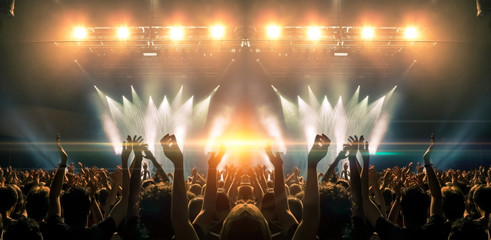 About Gerard Zappa
Gerard Zappa is a Wooster-based professional musician who is the current bass guitarist and vocalist for the Steve Augeri Band, fronted by the former lead singer of Journey, Steve Augeri. Gerard has over three decades of experience and got his start playing bass, writing, and performing at 13 years of age. Gerard would later grow his understanding of the music industry through internships at Columbia and Polygram Records while attending St. John's University.
In 1984, Gerard Zappa founded the band Valentine alongside good friend Adam Holland. The band rose to prominence in the early 90s and later reformed as Open Skyz in collaboration with RCA Records where the band continued to create music for over ten years.
After his work with Open Skyz , Gerard and his previous Valentine members Adam Holland , Craig Pullman, and Mike Morales joined together with Steve Augeri to form The Steve Augeri Band. Gerard also included frequent collaborators and previous Valentine members Adam Holland, Mike Morales, and Craig Pullman. Since the bands founding, the Steve Augeri Band has performed numerous international tours and continues to make innovative rock music for audiences worldwide.
Those who have worked closely with Gerard Zappa of Wooster recognize that he is an artist who holds a continued passion for music through work as a musician, event producer, music producer, writer, and representation professional. Fans and colleagues alike mention that Gerard brings immense energy to his field and has extensive skills in both behind the scenes and front line work. Colleagues also note that Gerard Zappa is profoundly interested in music's ability to bring communities together and maintain that he is always in search of new ways to give back and share his expertise with others.
Gerard Zappa's Skills
Gerard Zappa upholds that the skills he has developed over the course of his storied career in the music industry have proved vital to his success. Below are a few of Gerard Zappa of Wooster's most commonly cited skills and areas of expertise.
Bass Guitar
Singing
Songwriting
Production
Music Education
Artist Representation
Music Composition
Studio Recording
Event Production
Mentorship
Business Development
Marketing
Investing
Research
Marketing Strategy
New Market Expansion
Market Analysis
International Business
Sales
Networking
Brand Development
Gerard Zappa Explores Tips for Bringing Attention to Your Music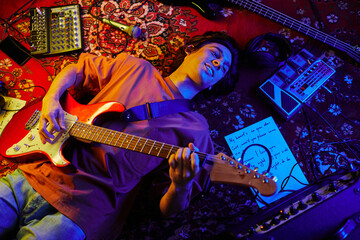 As a musician who has been part of the industry for decades, Gerard Zappa recognizes that many artists are striving to bring more attention to their work. A constant across genres is that artists, despite their talent, often do not know how to best leverage opportunities to gain more listeners and rise to prominence within their circles. Here, Gerard Zappa includes a few tried-and-true and new age ways that artists can explore how to grow their audience.
Start Small
One misstep that many artists make is immediately trying to go big with their work. While it is always great to have dreams and aspire to reach new heights with music, some artists may find that trying to shoot for the moon on their fist tries can muddy the experience and artistry. Instead, Gerard often encourages new artists to start small and build towards bigger projects. Creating a few great songs and focusing on your sound is an excellent way to grow your skills as an artist ahead of reaching the mainstream. For many, starting small means starting your career on a local level. Playing local spots and attending events within your own community can be incredibly effective for growing your audience. Many people take pride in their hometowns and are eager to support talent within their own communities.
Find Your Voice
One of the eternal challenges of any art form is establishing your perspective, style, passion, and interests and realizing how these factors intertwine with your work. Music is no different, and Gerard acknowledges that new and experienced musicians alike can benefit from considering their voice and its impact. Musicians trying to garner more attention may want to think about what makes them unique. Aside from creating music from the heart that sounds good sonically, this is one of the main draws to one's body of work. All artists have their influences, with some being more obvious than others, yet it is still always important to have qualities within your music that are difficult to find elsewhere.

Leverage Online Platforms
When Gerard Zappa started out, options for producing your own music and getting it in front of people who may be interested were much more limited. Now recording equipment can be purchased at a relatively low price and even set up at home. In regard to how music is stored and shared, we have multiple options for platforms such as SoundCloud and Bandcamp that can be excellent for showcasing bodies of work. Having something to show people interested in your art is one of the first stages to bringing more people in to enjoy the music. Gerard notes that another benefit of leveraging online platforms is that they can be used for cheap marketing as well. You do not have to be one of those people who feverishly shares links to their album or tries to force friends and family to listen. Nowadays you can find many forums that are specifically dedicated to showcasing up and coming, local talent online.
Stay the Course
There are times where being a creative can be a challenging or daunting experience. Before growing an audience, it can feel as though your work is unappreciated, casted aside, and it may be difficult to produce as a result. Gerard Zappa of Wooster's words of advice for up and coming artists is to stay the course with their work. Find your reasons for creating music aside from critical acclaim, fame, or ego based pursuits and get down to the true meaning of the art form to you. A hard fact is that many individuals and bands do not ever become internationally famous or garner immense critical acclaim, however, most of those who have had many periods in their career where they wondered if their efforts were truly worth it.
Future Posts
In today's landscape, people are growing more interested in learning about the music industry for both personal and professional reasons. With this in mind, Gerard Zappa of Wooster aims to utilize this website as a resource for accessible information on his areas of expertise. Future posts will include topics such as the qualities of impactful music, ways artists can distinguish themselves from others, the importance of quality marketing in the industry, and more.