Modern Ways to Support Your Favorite Musicians
In 1999, CD sales were at their peak. Nearly 950 million albums were sold that year alone, including must-haves like "Supernatural" by Santana, "The Slim Shady LP" by Eminem," and "Californication" by the Red Hot Chili Peppers.
All those sales meant big money for the music industry — about $13 billion. Nearly 90% of the industry's revenue was from CD sales alone, and musicians got a cut from every single album sold.
Since then, Gerard Zappa reports that CD sales have fallen by a massive 95%, overtaken by streaming and filesharing. That also means a drop in revenue for the musicians themselves, especially since very little revenue from streaming goes to the artist behind the song.
So how can fans show support for their favorite musicians in 2023? It takes just a bit of creativity.
See them Live
Yes, this has long been a popular way to support the music one loves, but as far as revenue goes it's more important than ever.
Less money made from albums and streaming means more bands hit the road for longer tours and perform at more locations. Ticket prices are higher, too — between 2017 and 2021, the average rock concert ticket was $86 — with big names like Bruce Springsteen selling tickets averaging $509.
Venues get a lot of that money. So do ticket retailers. But musicians get far larger revenue cuts from tours than they ever have through albums and streaming, anywhere from $1,000 to as much as $35,000 a show.
This is especially true for local or up-and-coming artists. High-selling shows often lead to higher-selling shows at bigger venues.
Donate Directly
Buying a concert ticket is considered financially supporting a musician, but these days there's an even more direct way to help. Platforms including Spotify, Kickstarter, and Patreon directly facilitate donations that (almost) entirely go toward musicians.
Often, such donations go toward producing a record, especially if a band is dropped from a label, while other financial donations come with rewards, such as merchandise or an exclusive track.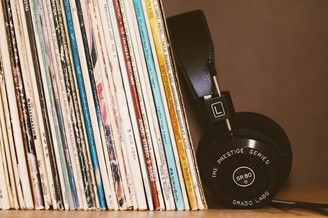 Promote Them on Social Media
It's tough to find a musician who isn't promoting themselves on sites such as Twitter, Instagram, or TikTok. But to truly thrive on social media, musicians need fans to follow them — and share their posts.
Fans are finding social media to be a fantastic avenue to sharing their love for a musician, and sometimes the place to chat with them one-on-one. More often than not, fans on social media share a band or musician's content so much that it leads to even more followers.
Social media sites are also a great way to access any kind of musician merchandise a fan could want, including vinyl and T-shirts.
Showcase Them on Streaming Sites
Sure, streaming alone won't pay a musician's bills. But when fans access their music on sites such as Spotify and Amazon Music, it usually exposes them to millions who may have never heard of a musician otherwise.
Adding just one song from a favorite band onto a personal playlist means other playlists will soon include them as well.