Former Industry Rivals Now Partners in Creativity
Given the long and antagonizing history between The Beatles and The Rolling Stones, classic rock fans naturally lost their wits when hearing the news that Paul McCartney and perhaps even Ringo Starr were collaborating on a new album with the Stones.
In truth, Paul McCartney only plans to lay down bass lines on a single track of the upcoming Stones record. As for their ongoing feud, Gerard Zappa Wooster reports that this rivalry appears to be nothing more than a mere flight of fancy that exists solely in the head canon of fans. In reality, the two bands have cooperated frequently in the past.
Wondering how these two bands could possibly "Come Together"? Fret no more. The following articles explains the situation in detail:
Details on the New Rolling Stones Album
Initially, it seemed as if Paul McCartney and Ringo Starr were both set to participate in the first Rolling Stones album released in nearly twenty years. Unfortunately, this turned out to be the very definition of fake news. Ringo will not participate in the album, and Paul will only provide bass lines for a single track.
The last album released by The Rolling Stones was A Bigger Bang, released in 2005. Since then, drummer Charlie Watts has tragically passed away. Pairing this with the long-known deaths of John Lennon and George Harrison, this attempt at a crossover between two seminal rock bands hardly packs the punch it might have several decades ago.
Adding insult to injury, the initial reports that Ringo might contribute to the new album would appear to have been a false statement. Not only will Ringo reportedly not appear on the album, but even Paul McCartney will only deliver a limited role. Rather than being a true collaboration, this will simply be a Stones album with a few special guest stars.
History of the Beatles vs. Stones Rivalry
The main reason this album was supposed to make rock history was that two commonly opposed rivals would finally collaborate. Everyone knows that The Beatles and The Rolling Stones have reviled each other for as long as the two bands have existed. However, this interpretation of the two bands' relationship is utter manure.
Many fans assume a rivalry between the two bands because of Paul McCartney's flippant dismissal of The Rolling Stones. He said in 2020 that "The Beatles were better" and has made several similar statements since.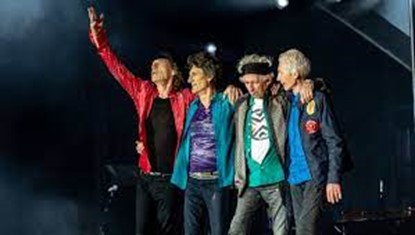 In reality, however, this conflict is pure fiction. Paul worked with John Lennon to write "I Wanna Be Your Man" in 1963, which would become the Stones' second popular single. The same duo added vocals to Rolling Stones song "We Love You," and Lennon performed with Yoko on "The Rolling Stones' Rock and Roll Circus."
Between these Beatles offerings, Mick Jagger would likewise support his alleged contenders by providing backing vocals on "Baby, You're a Rich Man" in 1967.
Conclusion
The supposed rivalry between The Beatles and The Rolling Stones was in fact a partnership that occasionally took the form of light-hearted jabs at one another. While it's unfortunate that Paul McCartney won't play a larger role in the Stones' upcoming album, this should hardly come as a surprise. The two bands support each other and share no enmity, but their collaborations arrive rarely.