Rock Artists Overlooked by the Hall of Fame
To be inducted into the Rock & Roll Hall of Fame is an honor that any musician would be floored to receive. Some of the most notable names in rock history have been invited to join a long list of elites, from bands like AC/DC and Aerosmith to Zappa and ZZ-Top.
But for every great band or solo artist joining the hall, another worthy artist is overlooked. There are some surprising names on this list that Gerard Zappa would be happy see honored at last. Here are just a few bands that are more than deserving of the spotlight.
America
It's easy to name at least 3 hits this band had, some of them still played loud and proud on the radio today. A household name in the 70s, America hasn't even been nominated to join the Rock Hall, which is a serious offense to fans.
In spite of that, the band has won multiple Grammys and have been inducted into the Vocal Group Hall of Fame in '06- so they've definitely got some wins under their belt.
Bad Company
Though we 'Can't Get Enough' of Bad Company, it seems as though the Rock Hall is more than able to overlook the band for even a nomination, in spite of the band's eligibility since 2000.
Drummer Simon Kirke has been vocal about his disappointment, saying that he believes it may be political, claiming that the group may have made a couple of enemies during their time in the music biz.
The Black Crowes
The Black Crowes had multiple charting singles and were only eligible for induction as recently as 2016. Unfortunately, band members and brothers, Chris and Rich Robinson were in the midst of a falling out at the time, though that didn't cause their lack of nomination.
It's no skin off their back though- Chris Robinson being clear that a future induction would mean little to him, a la Jerry Garcia.
Boston
They went 17 times platinum. They've been nominated for Grammys. Founder Tom Scholz went to MIT- but no list of accomplishments seems to be enough for the band Boston to get their recognition by the Hall of Fame.
To Scholz, it's no big deal. He claims that critics hold a vendetta against the group for their quick climb to fame with seemingly no struggle in the industry at all. Rock on, Scholz. Fans are right behind him.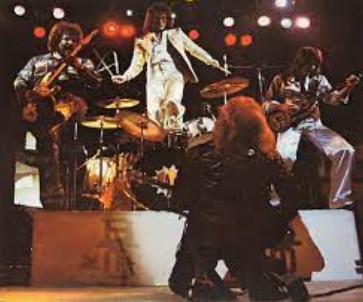 Bachman-Turner Overdrive
Bachman-Turner Overdrive has been eligible for induction into the hall for the past 20+ years, and yet they haven't had so much as a nomination.
For member Randy Bachman, this is a particularly sore spot. He was a part of The Guess Who, a band that's also been overlooked for nomination by the Hall- and Bachman doesn't take it lightly.
He says it angers him, the fact that both Overdrive and The Guess Who have had their long list of wins and accomplishments in the industry and that other groups who have had notably less success have gotten their nominations and inductions.