Songs You Never Knew Were Written by Other Artists
Music is a universal language and despite differences in language and rhythms, most people can relate to the messages about love, heartbreak, and the emotional rollercoaster that is life. Many artists are able to convey difficult emotions through song, but there are some artists who sing about others' emotions.
Gerard Zappa says that whether it is because an artist is great at conveying emotions or the songwriter would rather have someone else sing their work, there are a number of hits that became famous but were written by someone other than the artist. Below are four examples:
"Whataya Want from Me" Sung by Adam Lambert, Written by Pink
Adam Lambert rose to fame during the eighth season of American Idol thanks to his dynamic performances and powerful vocals. He was nominated for a Grammy due to his single, "Whataya Want from Me," a single from his album For Your Entertainment.
Even though Lambert earned the Grammy nomination, it was award-winning artist Pink who penned the song's lyrics. It was originally planned for Pink's fifth studio album, but the song didn't make the cut.
"Unforgiven" Sung by The Go-Gos, Written by Billie Joe Armstrong of Green Day
The Go-Gos are an American female rock band from the 1970s. They had a successful musical career and made a comeback in the early 21st century. "Unforgiven" was their first single released in 2001 and it made it onto the Billboard Top 40.
While The Go-Gos did some songwriting of their own, their hit "Unforgiven" was written by Billie Joe Armstrong, who is the front man for the punk rock band Green Day. The hit was released in 1994 and brought The Go-Gos back into the music scene.
"Nothing Compares 2 U" Sung by Sinéad O'Connor, Written by Prince
Sinéad O'Connor is an Irish singer and songwriter who is best known for her shaved head, her passion for human rights, and her beautiful voice. Her debut album, The Lion and the Cobra, was released in 1987 and became an international sensation. When she released her second album, I Do Not Want What I Haven't Got, it was no surprise that it also was wildly successful.
Her hit single off the second album was "Nothing Compares 2 U," which was actually written by American artist, Prince. The song expressed the feelings of longing from the view of an abandoned lover. Billboard named the song its "#1 World Single" at the 1990 Billboard Music Awards.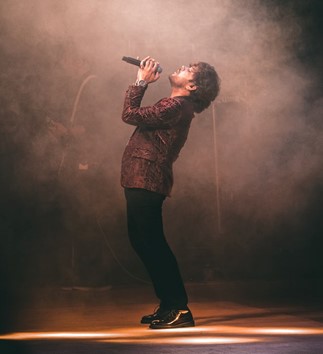 "I'm a Believer" Sung by The Monkees, Written by Neil Diamond
The Monkees were a rock band from Los Angeles, California. They became popular during the 1960s due to starring in a situational comedy series of the same name. Their music took off and they ended up selling over 75 million records worldwide.
One of their biggest singles was "I'm a Believer," which was actually written by another big rock star: Neil Diamond. It hit the #1 spot on Billboard on December 31, 1966.